George MacMillan
Partner, Head of Banking & Real Estate Finance
Profile
George is a Partner and Head of Banking and Real Estate Finance.
Areas of Expertise
George has been in practice for nearly 25 years. For over a decade he acted for and advised many retail, leisure and bank clients on site acquisitions, as well as general commercial property, including property management and commercial lease negotiations.
He has previously led specialist teams of two national law firms undertaking real estate finance work for leading lending institutions, including RBS plc, HBoS, Lloyds TSB, Investec Bank, Nationwide Building Society, Bank of Ireland and Newcastle Building Society. In the height of the market his teams handled transactions totaling in excess of £750m.
He has considerable expertise in the more complex property lending transactions in the development and investment sectors involving complex structures such as JVs, trusts and off-shore borrowers. George has also developed a strong reputation for advising on all standard forms of security, loan agreements and intercreditor arrangements.
George is an associate member of LMA and also a real estate finance expert on the Lexis Nexis Q&A Panel.
Accolades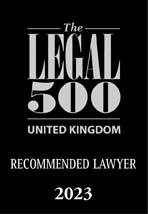 Recommendations
"He is an experienced lawyer who gives a very balanced commercial and legal view, and takes a considered approach, which allows us to take decisions with the relevant information." – Chambers & Partners, 2021
"George MacMillan is my main contact. He is always happy to pick up the phone to talk through any point which requires clarification or where a speedy response is needed. He knows a lot of the professionals within the Manchester area and can often help in overcoming potential obstacles which could slow a deal down." – Legal 500, 2021
"George MacMillan is very experienced and available to advise us and take a position." – Legal 500, 2021
Career
Qualified 1996
Kuits 2009
Education
Manchester Metropolitan University
Away from the office
Golf
Football (watching)
Walking
Contact George to see how he can help you
How can we help you today?
We will only use the information you submit to us for the purpose of dealing with your enquiry. Please see our privacy policy for further information.