Profile
Alison is a Partner in the Banking and Real Estate Finance Team.
Areas of Expertise
Alison has been in practice for over 20 years, working in two national law firms prior to joining Kuits in 2011. Alison specialises in acting for mainstream, challenger and private lenders in a variety of situations in connection with the acquisition or remortgage of property, including development land, investment property commercial and residential portfolios, hotels, care homes and other leisure properties.
She has vast experience in carrying out title investigations, certificates of title, lease reviews and drafting security documentation.
Alison also has considerable expertise in the more complex property lending transactions, including lending to trusts and off shore borrowers. Her clients include Cambridge & Counties, Aldermore Bank Plc, Lloyds Bank, Shawbrook Bank, Recognise, GBB Bank, Victoria Mutual, Mizrahi and HS Credit.
Taking an active role in recruitment of trainees to the firm, Alison also helps with their development when they join Kuits.
Recommendations
"It was evident there was a great sense of team work & collaboration throughout the whole transaction where your professionalism and the close working relationships you have with ourselves I believe was a key factor in achieving this fantastic result."
Accolades
Chambers & Partners Ranked Lawyer – Band 2 & Eminent Practitioner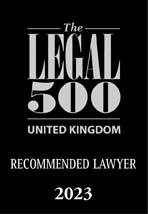 Career
Qualified 2000
Kuits 2011
Education
Manchester University
Chester Law School
Away from the office
Reading
Netball
Taxi driver for children
Contact Alison to see how she can help you
How can we help you today?
We will only use the information you submit to us for the purpose of dealing with your enquiry. Please see our privacy policy for further information.